Doucette Hall was the first building in the history of Pennsylvania which was dedicated to a living individual.

Dad actually attended the ceremony.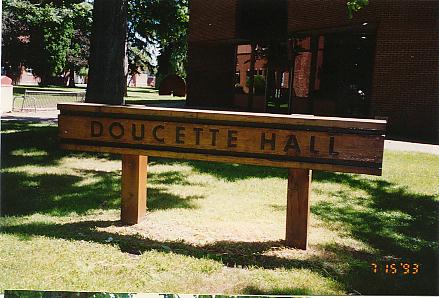 (Text copied from the Edinboro University Web Site)
Built in 1973, the building was dedicated in 1974 to Aimé Doucette, who joined Edinboro's art department as its second instructor in 1923 and taught there until 1960. Doucette Hall now accommodates the art department with its studios, offices and classrooms, along with classrooms and offices of the mathematics and computer science department. Also located there is the office of the dean of liberal arts, the public relations and publications office, and Bruce Gallery, which houses the University's permanent art collection and hosts art exhibitions of local, regional and national interest.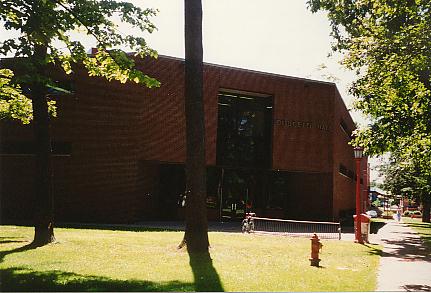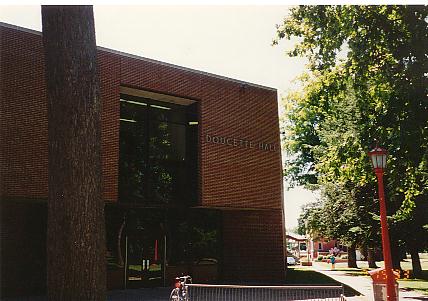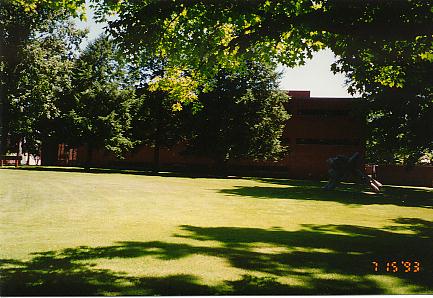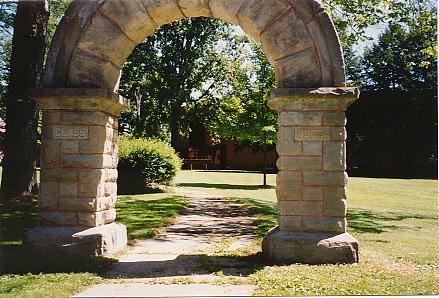 Welcome to Edinboro University and Doucette Hall